Главная » Камеры Contour » Contour Contour+2
---
Экшн-камера Contour Contour+2
— производитель: Contour (Контур)

— модель: Contour+2

— экшн-камера

— запись видео Full HD 1080p на карты памяти

— матрица 5 МП

— карты памяти microSD, microSDHC

— до 2 ч работы от аккумулятора;

— в наличии

— гарантия 12 месяцев

— артикул AC0-2832

---

Понравилась? Расскажите об этом друзьям...
Описание и характеристики Contour Contour+2
При отборе устройств для обзора учитывались функциональность, реализованные технологии, удобство эксплуатации и дизайн. Must Have гаджет этого года - экшн-камера Contour Contour+2 (матрица 5 МП). Очевидно, производитель постарался удивить нас функционалом. Давайте посмотрим, как данное чудо техники справляется со своей задачей.

I first received the Contour+2 (C+2) from Highly Tuned Athletes in January for the purposes of testing and reviewing but couldn't pus out a review out of confusion. I knew the C+2 had a lot to offer, I just couldn't quite work out what. Having given it a great deal of thought, I reckon it's pretty clear these limitations were self-imposed.
You see, I started capturing and editing video with a very specific purpose in mind -- trail running. I wanted to try and capture, and communicate, my love for the sport. My first video was shot using an Olympus TG-1 and then I moved over to a GoPro Hero3 Black. While the Hero3 had some teething problems (and still does), I fell in love with it -- for the purposes of capturing trail running, hiking, mountaineering and so forth, it's ideal.
It was this framework that I originally tried to slot the Contour into. After all, isn't Contour just another sports/action cam manufacturer trying to grab some of GoPro's market share? This is certainly what I originally thought and I was keen to give the under-dog a go. But in retrospect, this completely misses the point. The C+2 is a different beast all together and, while I have included some side-by-side video footage, any prospective action-cam buyer should approach the decision of "which one should I buy" with a clear understanding of what, exactly, they're trying to achieve.
Let's not beat around the bush. For hard-mounted purposes such as bikes, cars, skis and helmets, the C+2 is fantastic. For soft-mount applications (e.g. head mount, ski pole etc.) I wouldn't hesitate to recommend the GoPro. The C+2 is significantly heavier and bulkier than the Hero3, but with this bulk you get some excellent features that the Hero3 is lacking: namely, laser levelling; the ability to rotate the lens on the fly, and; a robust, slimlined mounting system that is very well suited to rigid mounting applications. While the overall range of mounts available for both cameras is fairly comparable, a quick look at the Contour website confirms this emphasis.
While the on-paper video quality specs are pretty similar, the Hero3 Black undoubtedly has more grunt. The ability to shoot higher resolutions and faster frame rates will definitely win a lot of fans for the Hero3 range. That said, the ability to tag your footage with GPS data, stream live to your phone via BlueTooth or easily connect external audio and video inputs may very well tip the balance. But again, these features are much more likely to appeal to a vehicle-based videographer than someone on a long run or expedition.
Another area where the two devices differ dramatically -- and which again highlights their market positioning -- is in there setup. With the GoPro, you can setup almost everything from within the slow but thorough LCD menu system. The C+2, on the other hand, requires you to define two presets via a Phone or Computer interface. The user can then manually switch between these two settings via a slider on the camera. There is no menu or interface on the camera itself. This is very well suited to someone base-camping or hitting the slopes/corners/waves for day sessions before returning to electricity. But I know from experience that while on expedition this lack of customisability would drive me nuts.
I originally thought this review would turn into a fight to the death, declaring either the Hero3 or C+2 the overall winner. However, like I've suggested, that would only serve to ignore the different pros and cons that each camera offers. I spent more time on bikes or around motor/board sports, choosing either way would be a damn difficult decision. However, given I tend to hold the camera in my hands or, at most, mount it to a hiking pole, the Hero3 remains my camera of choice. While the Countour+2 is a great camera, The lighter weight, in-camera menu and resolution/frame rate versatility suit my activities better.
For more videos and psots, please check out www.wildplans.com
Disclaimer: This product was supplied by www.highlytunedathletes.com for the purpose of this review. There was no expectation of a favourable review and the opinions expressed herein are our own.Contour +2 Video Camera Product Review

This new ultra portable and highly durable action cam by contour is by far there best release yet. The Plus 2 has the most features to date of any similar camera, all housed in a sleek metal body. Recording at 1080p and now also a new killer recording mode of 120fps at 480p, GPS function to track your adventures, and also a locking button on there trademark slider to prevent any chance of you accidentally cutting the action short.
More than enough battery at 2 and a half hours to allow you to record heaps of video, and a laser system to allow you to line up the 270 degree rotating lens to capture the perfect footage. A Super wide 170 degree lens will be at the forefront of all the action, storing the footage on the bundled 4GB micro SD card. If you do choose to upgrade to a larger card say 32GB you will be able to store 8 hours of footage on there.
Watersports your thing? Yes. Good because there is a waterproof case included which is good down to 60 meters, also having positive buoyancy this thing isn't going to sink unlike other similar products.....
Downloadable software on android and apple products allow you to use your mobile device as a live stream screen to instantly view your footage. An absolute mountain of accessories can be used with this whether it's the windsurf mount or the classic profile mount. Its durability will allow this thing is going to be recording all your sporting activities for years to come.Currently On OFFER at £134.99 from Amazon UK -
My Blog with Downloadable Samples -
YES I KNOW Contour has gone bump - Please don't send me a message about this. If you need the Contour Storyteller software I suggest you use the Japanese Site and click on "For WIndos" (SIC) or "For Mac"Hi guys, check out my first experience with Kevyn Aucoin as well as cream contouring.
Happy to have you here and please subscribe, I am working on a pretty epic giveaway! I want to get it out before Christmas but it's supposed to be a 1000 subscriber giveaway!
Birthday Haul video:
If you would like to contact me please do so through any of the following channels
Twitter.com/ccosmeticchaos
Instagram.com/ccosmeticchaos
www.ccosmeticchaos.com
facebook.com/ccosmeticchaos
For all business or PR inquiries please contact makeupcrack@gmail.com
~~~~~~Affiliate Links and Coupon Codes~~~~~~~
NUME Hair Tools: Octowand + Argan Oil $129 Code OCTOSALE goo.gl/oqq9VU
COASTAL SCENTS: goo.gl/xs1hcf
ORIGINS SKINCARE: goo.gl/c0kEs6
ERIN CONDREN $10 off goo.gl/NV5rsy
LAURA GELLAR: goo.gl/0wZ8AHВ этом видео показана распаковка экшн-видеокамеры, купленной для съемки охот и путешествий, Contour ROAM 2. Здесь вы также найдете тестовые видео в разных условиях освещенности.I've been asked to do a review on the Contour +2 Camera. So, here ya go, subscribe!
Video shot with my Canon T4i
Понравился обзор? Не забываем ставить лайки и репосты
Всего просмотров: 9057
Ключевые слова: Contour Contour+2, экшн-камера, отзывы Contour, матрица 5 МП, камера Contour инструкция, видео, цена Contour Contour+2, обзор Contour Contour+2, купить Contour запись видео Full HD 1080p на карты памяти, матрица 5 МП


Оценка

Contour Contour+2

на ActCam.ru:

3

из

5

на основании

26

голосов.
Часто задаваемые вопросы (FAQ)
Как подключить Contour Contour+2 к компьютеру? Поделитесь русской версией Contour Studio, давно ищу эту программу.
Комплектация Contour+2: action-камера, аккумулятор, зарядное устройство. Что еще? Есть ли в комплекте дополнительные крепления, аксессуары?
Скоро Новый Год 2016, ищу классный подарок девушке под елку, есть несколько моделей из которых не могу выбрать одну, обзоры и тесты изучены, с кем можно связаться и получить совет или консультацию в Омске?
Отзывы покупателей Контур Contour+2, плюсы и минусы данной модели.
Наш рейтинг TOP10: лучшие action-камеры 2015 года
Не могу найти монопод для моей экшн-камеры Contour. Помогите
Ищу инструкцию по настройке Contour Contour+2, вроде бы всё просто, но остались вопросы, дайте ссылочку на скачивание
Увлекаюсь ховербордом, хочу снимать всё, что происходит вокруг от первого лица. Какую камеру выбрать?
Можно ли использовать Contour Contour+2 как видеорегистратор? Существует ли в продаже соответсвующее крепление?
Визуально и по харакетристикам Contour+2 вроде бы подходит, но какие еще экшн-камеры вы порекомендуете? Возможно я какую-то не заметил?
Как не купить подделку Contour? Не хочу попасться на китайский фейк, интересует сравнение с оригинальной Contour+2, снимите видео, пожалуйста.
Какая последняя актуальная прошивка?
Видеообзор, как снимает Contour Contour+2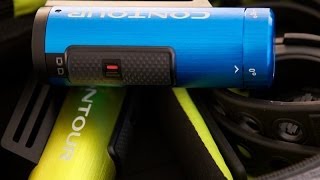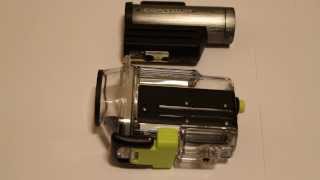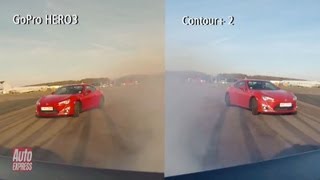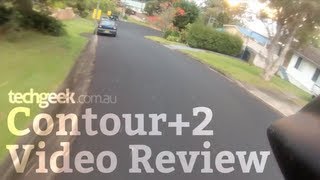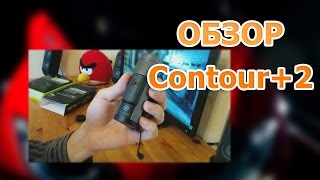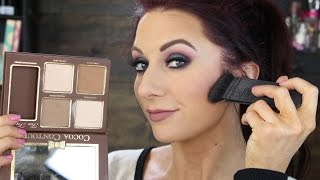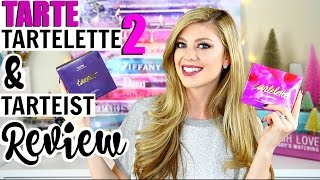 Отзывы и комментарии
Другие модели Contour
— contour Contour+
— contour ContourGPS
— contour ContourRoam
— contour ContourRoam 2
— contour ContourRoam 3

Взгляните на похожие модели
| | | |
| --- | --- | --- |
| GoPro HD Motorsports HERO | Sony HDR-AZ1 | Remax SD01 |
Попробуйте найти
контур 2 камера
контур 2 камера купить
contour action camera
экшен камера контур +2
contour +2 характеристики карты памяти